1. I never noticed before, but waffle-squares are reminiscent of the holy water font at our church. I know this now because we had Belgian waffles this morning, and Nora repeatedly dipped her fingers into a waffle-square and blessed herself with maple syrup.
2. Here is photographic evidence of Nora's and Jack's superhero escapades that I mentioned in the last post: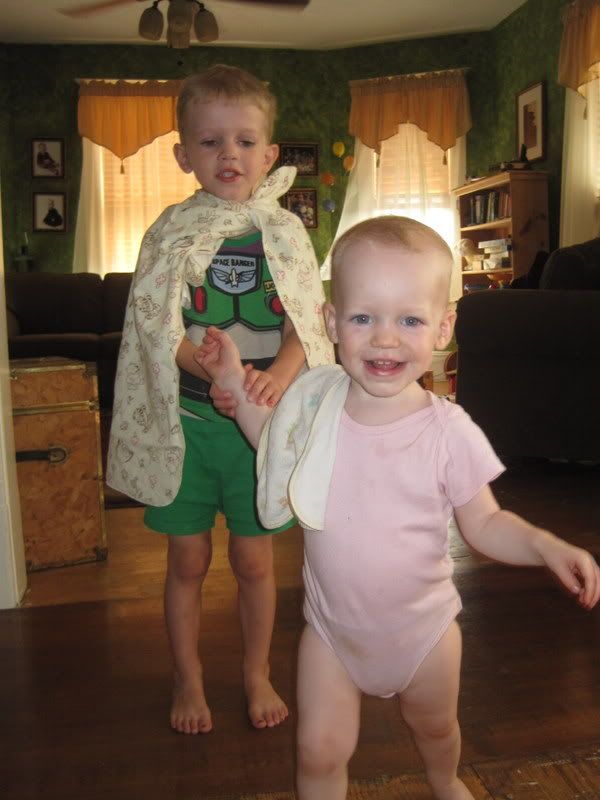 3. Speaking of photographic evidence, do any of you watch
30 Rock
? Remember the one where Pete got his sleeve caught in the candy machine, so he took his shirt off but somehow, his arm was still stuck in the candy machine?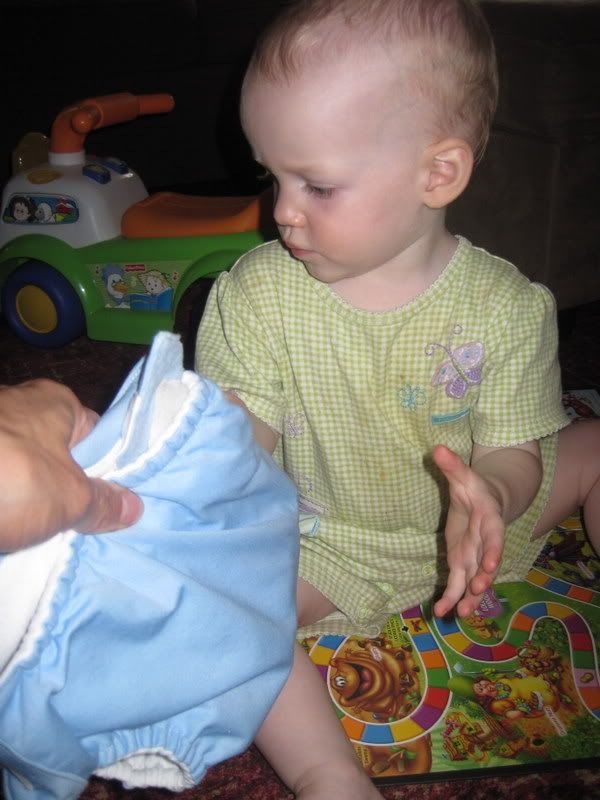 That is the diaper she had been wearing when I left the room. Please note that her outfit is one-piece and snaps closed on the bottom. The snaps are not undone.
4. So long as we're looking at cute pictures of my kids, we went to a wedding last month.
5. Guess what I was cutting with this happened to my
Cutco
knife?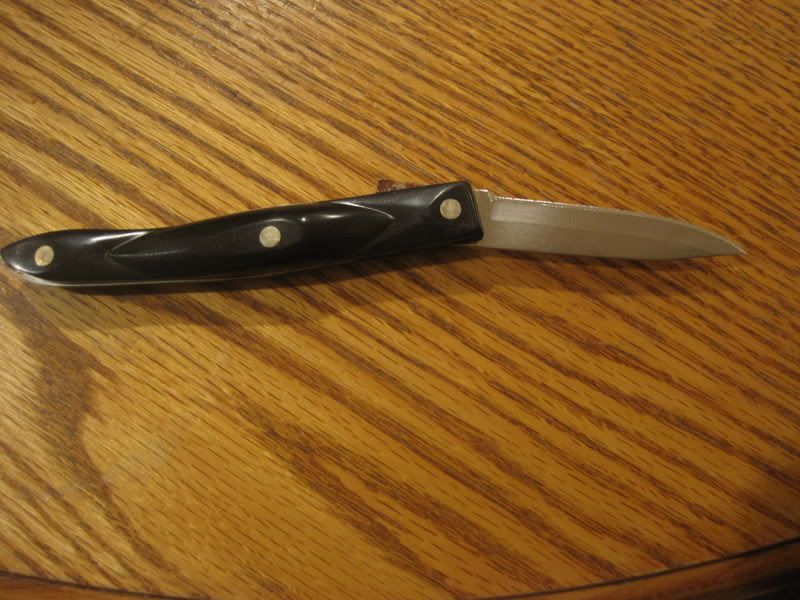 MARSHMALLOWS.